📆 TMPDIR Weekly - #59, Yoe release, GUI Platforms for Embedded Linux
.
Hello,
Welcome to the 59th issue of TMPDIR, a weekly newsletter 📰 covering Embedded Linux, IoT systems, and technology in general. Please pass this on to anyone else you think might be interested. Suggestions and feedback are welcome at ✉️ info@tmpdir.org.
Thanks for reading!
Khem and Cliff
---
Quote for the week
The most valuable asset in the software industry is the synthesis of programming skill and deep context in the business problem domain, in one skull. -- Denis Čahuk
---
Yoe 2023.07 release 🚀
The latest monthly release of yoe distro is available now. This release contains GCC 13.2 upgrade, which is a bugfix only release in GCC 13 release series. Aarch64 now uses -mbranch-protection=standard for all packages, this enables both Arm Pointer Authentication (PAC) & Branch Target:work Enablement (BTI) this should improve security but hardening code from Return Oriented Programming (ROP) attacks. Autoconf is upgraded to 2.72c, which should help configuring packages using 64-bit time_t on 32bit architectures. Testing is improved for glibc and rust.
QT6 in Yoe
Starting with the 2022.06 release, Yoe has been migrating to using QT6, A new image yoe-kiosk-image is added which packages yoe-kiosk-browser which is based on QT6Webengine and is optimized for Web based UI's. The migration to use QT6 will be ongoing for 2-3 releases. CI/CD has started using QT6 images as well. yoe-kiosk-image will work on arm/arm64/x86/x86_64 architectures since these are supported architectures for QT6Webengine
Yoe/SimpleIoT Screenshots with various GUI platforms
We are continuing to improve the integration of Yoe, yoe-kiosk-browser, and Simple IoT on touchscreen devices where the system boots and shows a browser UI with the Simple IoT UI.
Below are some recent screenshots.
Boot splash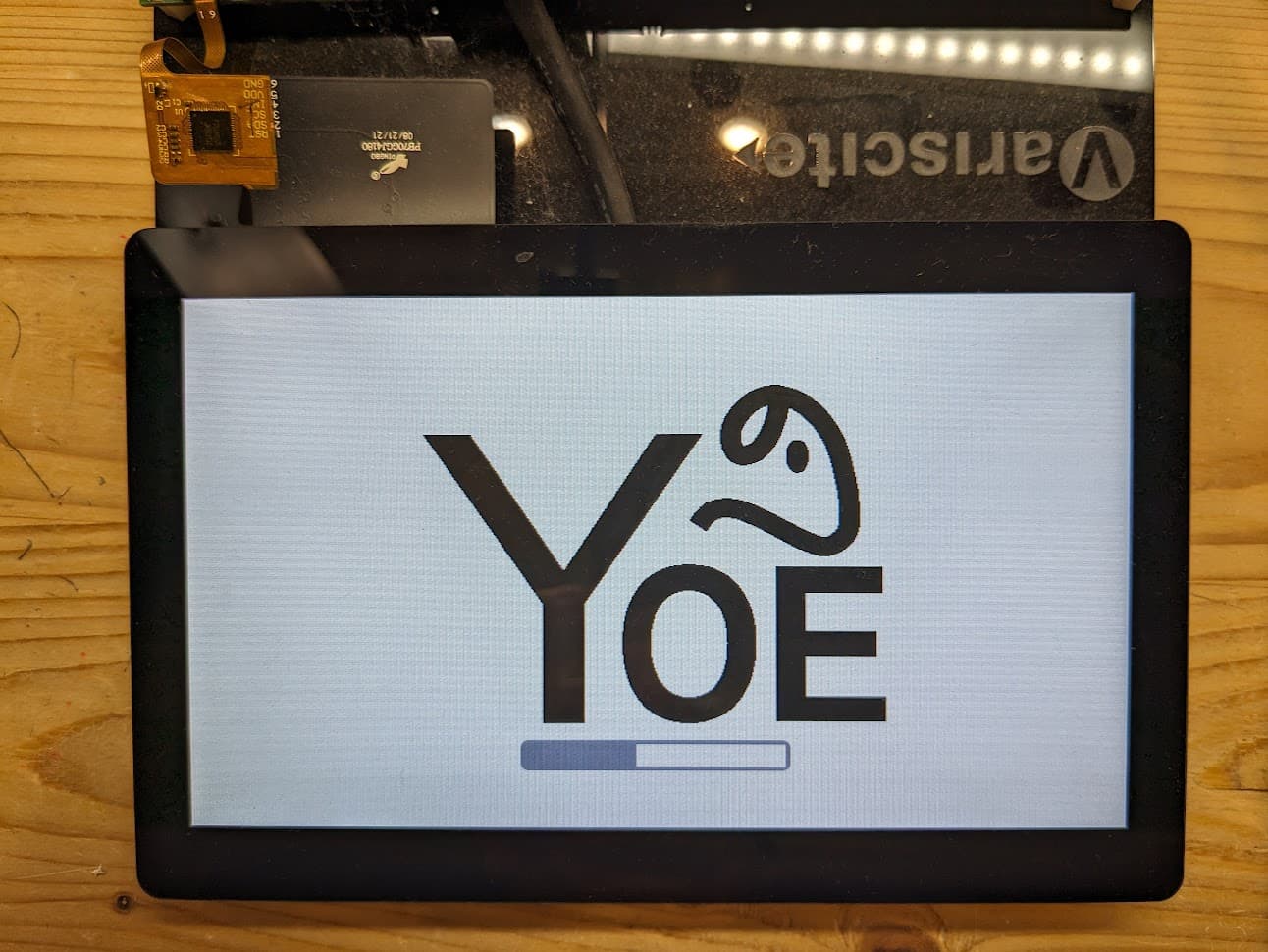 Weston/Wayland
Weston is a good choice if you need to run multiple GUI applications at the same time and need a window manager.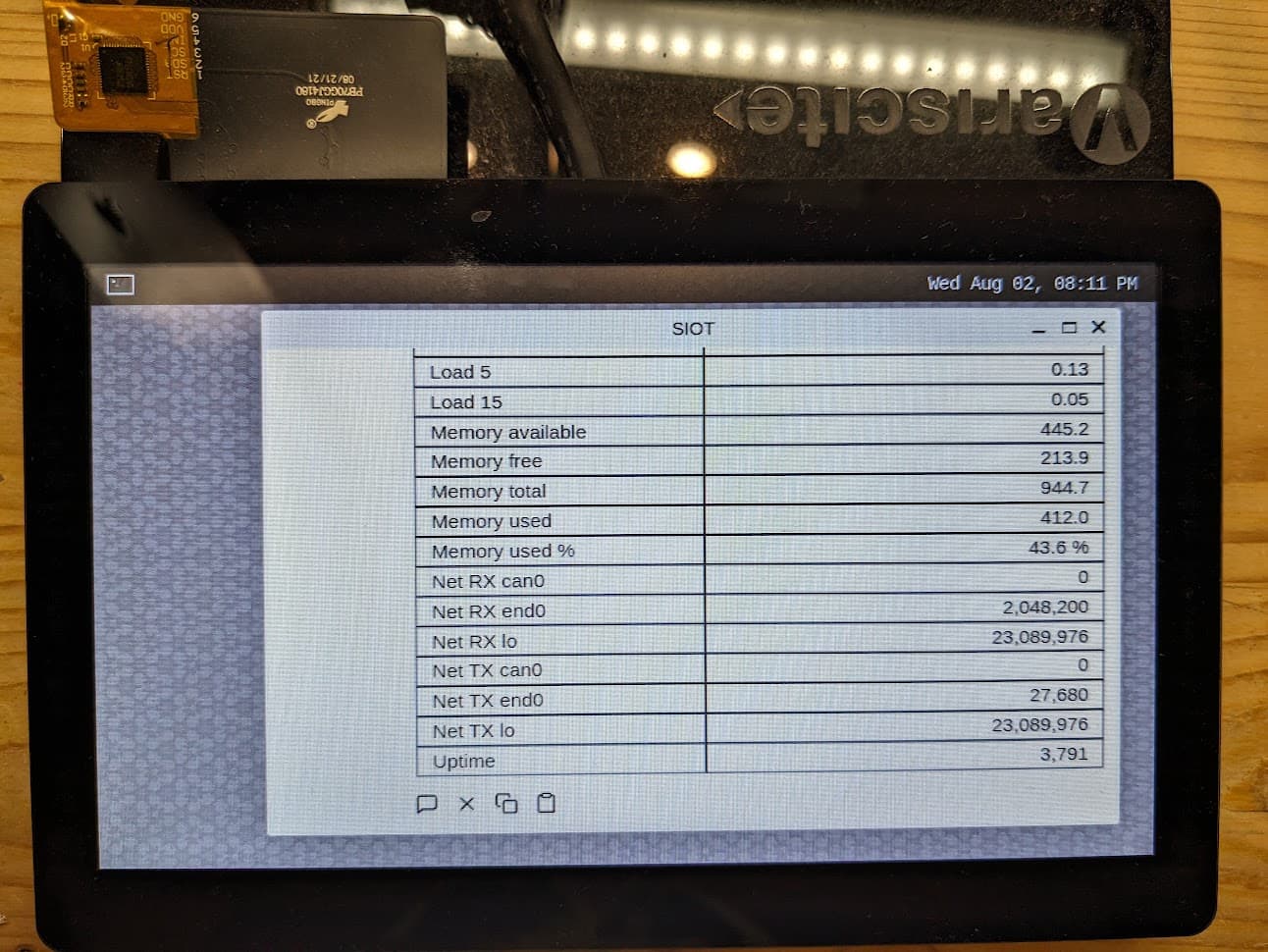 EGLFS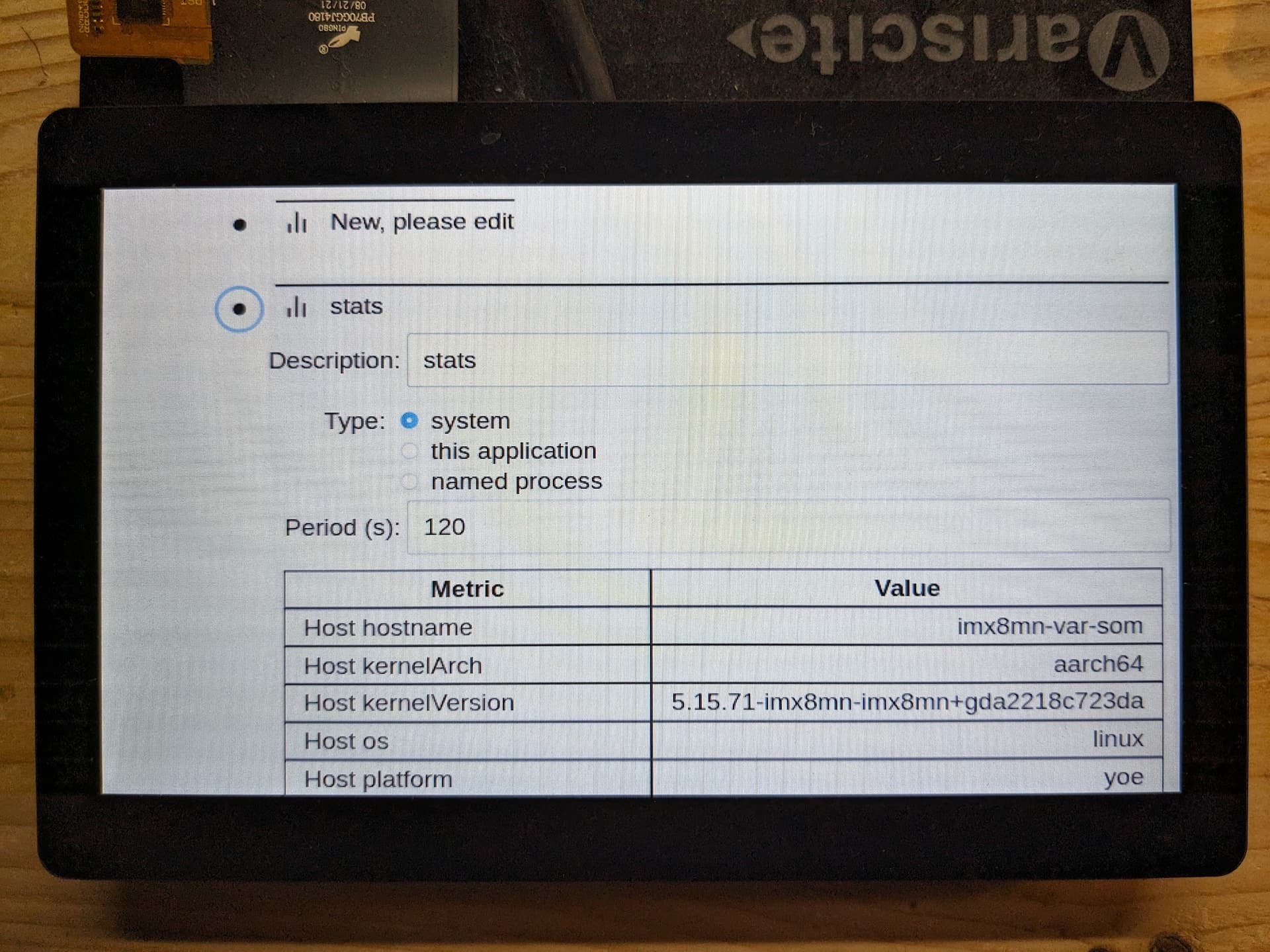 EGLFS is a good choice if you want to run a single GUI application full screen. We sometimes call this Kiosk mode.
This page provides a good overview of the various UI options for embedded Linux devices:
Selecting a GUI platform
With Yoe, it is simple to select the GUI platform using the YOE_PROFILE variable:
YOE_PROFILE = "yoe-glibc-systemd-eglfs"


YOE_PROFILE = "yoe-glibc-systemd-wayland"


YOE_PROFILE = "yoe-glibc-systemd-x11"

Yoe does the hard work of setting up all the necessary options to make each of these profiles work.
---
Thoughts, feedback? Let us know: ✉️ info@tmpdir.org.
Join our 💬 Discourse forum to discuss these or new topics. Find past issues of TMPDIR 📰 here. Listen to previous podcasts at 🎙 https://tmpdir.org/.